Aluminium Windows & Doors in Castle Hill
We are the supply and installation experts for aluminium windows and doors in Castle Hill and Sydney. Our range of aluminium doors and windows is extensive, with made-to-order products that our professional windows and doors experts can install in your Castle Hill home or building.
Beta View & Castle Hill
Castle Hill is a Sydney suburb in the Hornsby Shire that we have been servicing with aluminium windows and doors for many years. Due to the State Government's Metropolitan Strategy, and the North West Rail link, it is expected that the area is going to grow rapidly, opening up new residential development opportunities, and causing homeowners to start building and expanding on their current premises. As such, our high quality, Australian windows and doors services are a perfect fit for these Sydney areas. Whether you are building a new house, renovating or extending your current house, our windows and doors will be the ideal addition to your build.
Castle Hill is also closely located to our factory in St Marys, within only a 30-minute drive. This makes the supply and installation of our windows and doors extremely convenient and ensures you get the best services available from local professionals that are leading the Australian market for windows and doors.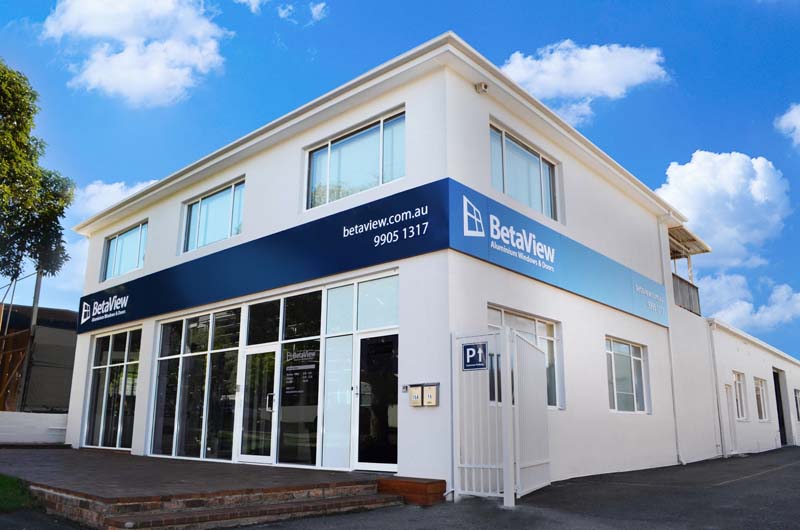 Aluminium Windows
We have a wide range of window options and products to choose from. Our aluminium windows are a popular alternative to timber and uPVC. In comparison, an aluminium window is stronger, extremely durable, and energy-efficient, with a high fire rating. Popular options include our sliding windows, awning windows and louvres for maximum window airflow in the notoriously hot NSW summer months.
Our windows come in a standard range of sizes or can be custom made to suit your specific size needs, still with competitive pricing. We also have a variety of glass options for your various window needs including high performance double glazed insulating glass, general clear glass, safety window glass and more.
Our range of aluminium windows (Castle Hill) include:
Aluminium Doors
Aluminium doors are another of our high-quality products that come in a wide range of options, sizes and prices. Popular options include bifold doors, stacker doors and sliding doors. They come in standard unit sizing or can be custom-made to suit your home or business.
Aluminium doors can increase the comfort, aesthetic and value of your home. Interior doors can be made to suit your home design and style, and our outdoor doors can do the same, with additional strength for safety that traditional timber and uPVC doors don't measure up to.
We know that entrance door security is important and stand behind the strength of our aluminium doors with a 10-year guarantee.
Our door options include:
Benefits of Aluminium windows and doors
Our aluminium windows, doors and other items boast a multitude of benefits for your home or building. They include:
Strength and durability – with long-lasting characteristics and no warping over time.
Rust resistance – windows, doors and products made from aluminium are far less prone to rust, making them the ideal solution for coastal areas.
Clean lines and lightweight – as a product, aluminium is far less bulky than timber.
High fire rating
Supply and Install
Our team of industry experts are fully qualified and have years of experience installing windows, doors and glass for homes and businesses in Sydney. We are members of the Master Builders Association, and we follow a strict code of ethics and high standards of work. We ensure our services are nothing but excellent and that our customer service is exceptional.
Click here to find out more about our installation service and watch a quick video overview of what our professional team do.
Local Products and Service
We are an Australian owned and operated company, with our factory based in St Marys, Sydney NSW. It is here we build and stock all our handcrafted windows and doors, adhering to the stringent Australian quality standards. With over 30 years of building and supplying aluminium doors and windows, our wide range of local Australian products is leading the industry for both quality and price.
Find out More
Visit our Showroom
Get some expert advice, more information and see our windows, doors and products for yourself at our showroom in Brookvale. See our design options, test out how the windows and doors work, and see the difference between products for yourself.
LOCATION: 15 Dale Street, Brookvale, NSW 2100 (see opening hours here)
Speak with an expert
Our aluminium windows, doors and installation experts are here to help with your next Castle Hill project. Our Australian made and owned windows and doors are made to impress, giving you long-lasting security and durability. Whether you are looking for a window or door replacement or building a new home or office, you can't beat our range of products and competitive prices.
For more information on our aluminium windows at Castle Hill, our aluminium doors, another product, or installation, contact us today.
Call us on 1300 871 874 to book your window or door quote in Castle Hill today.