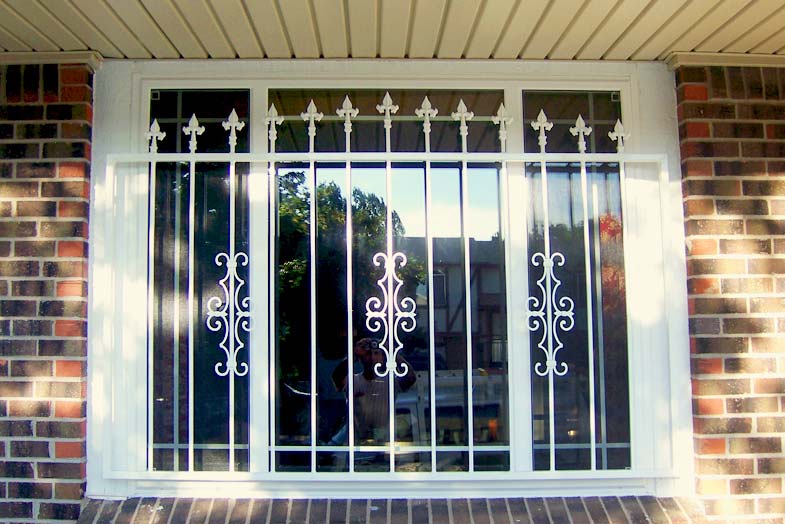 Aluminium windows with burglar bars – which styles are best?
If you have valuable items at your home or business premises, are frequently away from your property for long periods of time, or want to ensure that you and your family will be completely safe while you're inside your home, burglar bars can be a great way to add an extra layer of security to your home.
But burglar bars don't always go so well with all different types and styles of aluminium windows. Generally, you'll need to avoid styles that swing inwards or outwards, as burglar bars are fixed in place, and don't offer a whole lot of extra flexibility in terms of opening and closing.
In today's post, we've given a run down of different styles of windows, and some things to keep in mind if you're considering installing burglar bars.
Awning windows are perhaps best avoided if you're looking to also install burglar bars, as the installation of the bars over the outside of the window does not allow them to fully swing open to their full open position. Even if you were to place the bars on the inside of the window (which definitely isn't the best idea from an aesthetic point of view anyway), then you would still have trouble reaching through the bars to open the window all the way.
Bifold windows can generally be installed with burglar bars without a problem, provided that the windows are configured to open and "stack" towards the inside of the room.
Louvre windows can be a great option if you want to install burglar bars, as they are operated from a single, easy-to-use lever, and do not protrude from the wall, even when open.
Double hung windows and sliding windows are two more great options for those who have or want to install burglar bars. They stay flush with the wall when open, so there's no chance of the bars getting in the way of the panes of glass.
For added security without burglar bars
If you're looking for an alternative to burglar bars, there are many different types of glass available that can be fitted with your BetaView aluminium windows and doors. Certain types of glass have special security features, such as special burglar-proof coating, to help keep your home safer against burglars, as well as accidental breakage by family members, guests or tenants. Take a look at our glass types infographic for more info on the different types of glass available.
If you'd like any professional advice on which types of doors would work best with burglar bars, security screens, or any other type of extra security layer, feel free to contact us today, and a member of our friendly expert team can give you personalised information and recommendations.