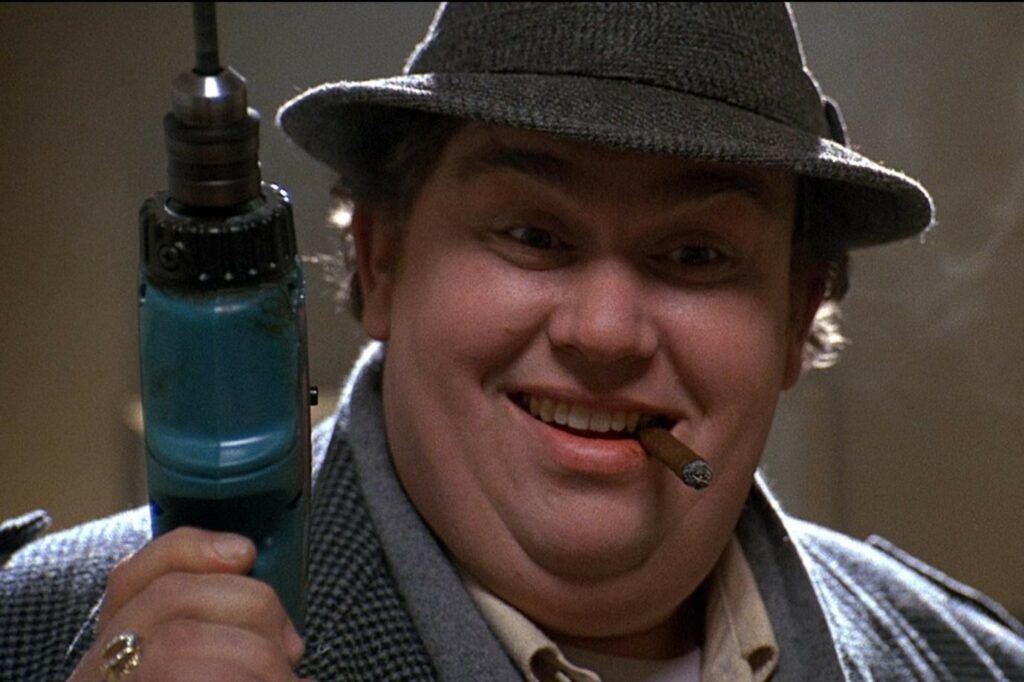 Home Renovation 101: What you can attempt yourself, and what to definitely leave to the pros
It's the start of a new year and the perfect time to spruce up your home by tackling those DIY jobs you've been putting off for months. It might be a splash of new paint in the living room or fixing the dodgy plumbing in the spare bathroom– however big or small the change, remember what it could potentially do for the price tag on your home!
One thing to keep in mind is that not all DIY projects are as easy as they look. You might see yourself as the next Scotty Cam but the reality is that most technical projects should be undertaken by a professional in that particular field. Even if you're on a tight budget, just think of the financial repercussions if something goes awry.
Here are a few examples of when it's ok to get your hands dirty, and when it's best to down tools and leave it to the professionals.
Image: Popsugar
DO: Paint and wallpaper
Painting and wallpapering is a good place to start if you've got the DIY bug because the chances are, once you've finished an entire room you'll be too exhausted to take on anything else! On a serious note though, there's very little than can go amiss when decorating in general, just make sure you tape your edges well, and cover anything you want to protect from splashes and spillages (i.e. everything that's not a wall…)
DO: Fix a leaking tap
We all know how important it is to fix a leaking tap – After all, according to the Victorian Government, a single dripping tap can waste up to 20,000 litres of water in a year! However, fixing a leaky tap might feel a little daunting, given the damage water can do if it gets in the wrong places. However, this job is actually quite simple. There are many, many videos online that talk you through a step-by-step process and you'll find that accomplishing this task will leave you with a huge sense of achievement. Plumping rules vary from state to state so check yours before you roll your sleeves up.
DO: Lay a floating floor
Laminate, cork or engineered hardwood floating floors are a cinch to install. Normally the manufacturer includes detailed instructions so follow these carefully and you can't go wrong. Just make sure that you don't pack the flooring in too tightly or it may be liable to buckle over time.   
Image: Domain
DON'T: Touch anything electrical
Other than being highly dangerous, it's actually illegal to touch any electrical wiring in the home unless you have a permit. Even if you manage to fix whatever is broken, an improper connection can heat up over time and cause a fire. All-in-all it's a very bad idea.
DON'T: Install or replace windows and doors
Whether they're wood, fibreglass or aluminium – never attempt to install or replace your own windows and doors, unless you're a highly experienced builder or window installer. It's a very lengthy process that requires making sure the insulation and seals are in place, and also that they open and close properly (which isn't as simple as it sounds!)
If your windows and doors aren't installed by professionals, they will most likely let in drafts and allow heat to escape in winter – a very unnecessary waste of energy. Worse, any BAL fire rating that the windows and doors come with may be moot if the windows aren't installed properly.
DON'T: Work on the gas
Never attempt to work on any gas appliances yourself as it can cost you your life. Anything left in a dangerous state might not be immediately obvious but can cause gas leaks, which can lead to fires and explosions. You'll also be at risk of carbon monoxide poisoning. If you need gas work done, we implore you to hire a professional with a permit and plenty of experience.
So think before you take on your next DIY job – you don't want to end up like these blundering folk….