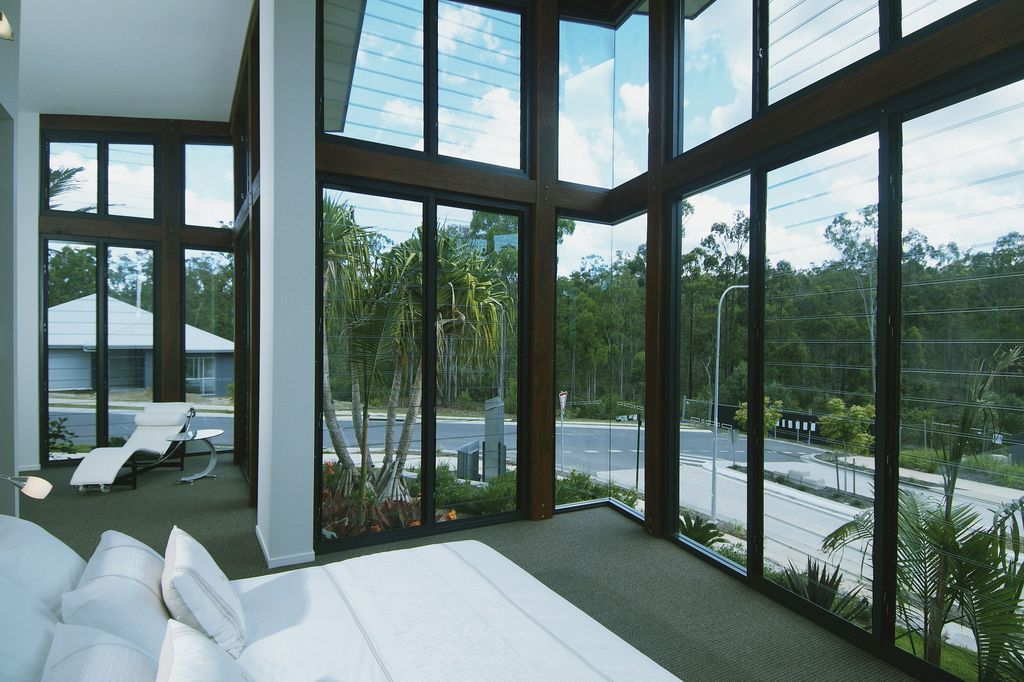 Aluminium Louvre Windows: The Perfect Energy-Efficiency Solution for Your Home
What do world renowned architect Alvar Aalto and the craftsmen of the middle ages have in common?
They both knew how to use louvre windows to their fullest potential, although for different reasons.
Aluminium louvre windows are one of the most energy efficient window types on the market.  They are so efficient that you might think that they are a recent invention thought up by some well known architect but, they've actually been around much longer than that.
Louvre windows were first constructed in medieval Europe as a venting system for the large kitchens of many of the manner houses of the day.  They were often constructed of wood and later clay and consisted of a box that sat atop a shaft in the ceiling of the kitchen.
They had wooden slats that allowed the heat and steam from the day's cooking and baking activities to rise up and escape, yet kept rain and snow out.  Each side of the box had rows of the wooden slats that are the hallmark of louvre windows and served as a cooling mechanism in the hot medieval kitchens, as well.
Later, during the 1930s, Finnish architect Alvaro Aalto began using them extensively in his designs.  His use of louvres can be seen in works such as the Seinajoki City Library in Finland and Aalto House.
The Benefits of Louvre Windows
There are many misconceptions about louvre windows, a few of which include:
They are only used in commercial structures, such as office buildings.

They are hard to clean.

They can't be fitted with flyscreens.
These misconceptions couldn't be further from the truth.  In fact, louvre windows are extensively used in many residential applications from sun porches to the entire house.
These days, louvre windows are often made using glass slats, although some systems may also use wood or even aluminium.  Aside from being an ideal solution for ventilation, louvre windows can also help with daylighting and can be fitted with glass that deflects light and limits glare.
Contrary to what many believe, ease of maintenance is one of the defining features of high quality louvre windows.  New technology allows them to be easily cleaned and maintained from the inside, making them an ideal choice in warm climates.
Another common misconception about louvre windows is that they cannot be fitted with screens.  High quality louvre windows can be fitted with both flyscreens and security screens.
Louvre windows are best used in mild to tropical climates such as the coastal and northern regions of Australia.  That's because although technological advances allow for most louvre windows to be made with a tight seal, they are not the best option for colder climates.
When considering louvre windows as an option for your home, it's also best to think about where they will be located.  They are most often found in rooms that are used as a transition between the outdoors and in such as a sun room or porch, but can be installed anywhere a cool breeze is essential. Experts recommend choosing bushfire rated doors and windows. Find answers to commonly asked bushfire rating questions here. 
Here are some of the key features of aluminium louvre windows to consider:
Louvre windows are able to open 2X as wide as regular windows allowing for maximum airflow.

The blades can be adjusted to control airflow.  For instance, by tilting the blades up, cool air is directed to the ceiling allowing for maximum cooling effect.

Installing a bank of louvre windows up high will let warm air escape, while a bank down low will let cool air in.
As you can see, choosing high quality louvre windows is a great way to add value to your home while maintaining energy efficiency and style.
So, as you consider what type of window to install in your home, be sure to check out the many options available with louvres. From the builders of medieval Europe to modern architects like Alvar Aalto, louvre windows have proven to be a stylish and functional solution for a variety of applications that can make your home more comfortable and secure.