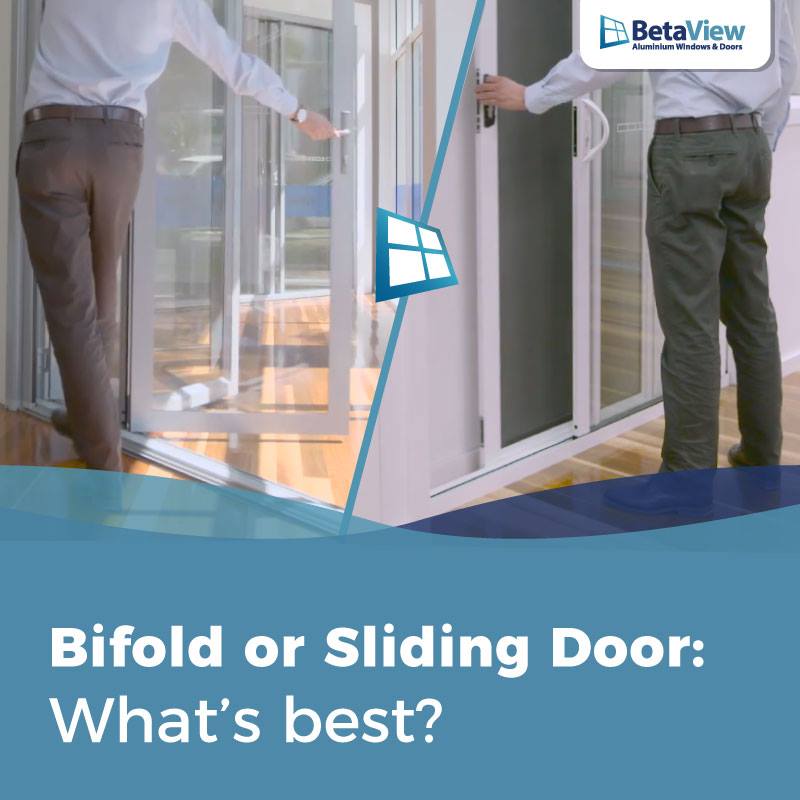 Bifold or Sliding Door? What's best? How to choose
Bifold or Sliding doors? It's a common question and one that we hear a lot within the renovation space.
We found this great article from the UK that spells a bit out. Click here to see the link.
Here are our thoughts:
Firstly, we absolutely agree with the article that the definitive difference between Bi-fold or Sliding door will be ultimately up to the circumstances of its intended installation.
All of the points that they raise are quite valid:
View

A Bi-fold will give a clearer view whilst opened, but a slightly more obscured view when closed.

Space

Sliding doors physically take up less room due to how they open. However, when fully open, don't allow seamless movement from one room to another

Configuration
Glazing options

despite the vast difference in glass size, the options are very similar.

Ventilation

Bifold, given its vast opening capabilities again will create significantly better ventilation than a sliding door.
However, we feel as though they missed out on one other factor: Budget.
Let's get to the point; A Bifold or sliding door fully installed is not going to be pocket change. However, the bifold is more expensive. In many cases, however, their lifetime advantages in terms of opening up the inside to the outside of the house, making the home seem significantly larger, more accessible and more welcoming just greatly outweigh the variation in a one-time cost.
There are always however cases where one or the other may be more suitable for a certain application.
It's for this reason and BetaView's dedication to providing the best option for you that we've invested in Sydney's largest aluminium Window and Door showroom equipped with full-sized examples for you to see and experience. One open and close of our products and you'll see why they come with a 10-year warranty.