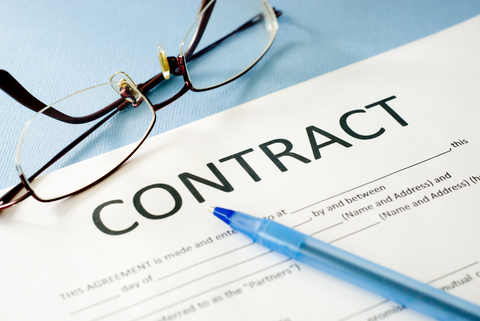 Homeowner Smarts: Proposals, Contracts, Warranties and Guarantees
Navigating the waters of homeowner and contractor legalese might seem like a headache. But, the very proposals, contracts warranties and guarantees that your contractors present you with are important to ensuring your satisfaction. You may already know that signing a contract is just one aspect of making sure that you are working with a reputable tradesperson. However, there are so many different pieces of the puzzle from proposals and contracts, to warranties and guarantee that it can be tough to keep all of them straight.
No worries, we've done the work for you with this handy guide to homeowner smarts detailing the difference between these four types of agreements. These documents are used to help define your project and make sure that your project is delivered as agreed upon, let's take a look.
Proposals
Before you sign a contract to begin work on your home, your contractor will most likely present you with a proposal. A proposal is a document that details the work that is to be delivered. If there are things that you would like to add to the scope of work or change about your project, this is the best time to do so. A proposal is your contractor's way of showing you what he intends to do and how he will get it done it but, it is not a legal document yet.
When shopping around for contractors, a homeowner may entertain and obtain proposals from more than one contractor. In this sense, a proposal is a great tool that can help you pick the right person for the job. It is an opportunity to see how a particular contractor intends to approach the project, how much money and time they estimate that it will cost and even how organized they are.
Contracts
The second step to working with a contractor is signing a contract. For many homeowners, this is a big step because a contract is a legally binding agreement between both parties. And, while it isn't something to take lightly, it isn't something to be afraid of either.
A contract is one of the most important documents to have in place before moving forward with your renovation. Contracts protect the interests and rights of both you and your contractor and set the stage for what to expect and when to expect it.
Here are a few things that you'll want to look for before signing a contract for your home improvement project:
A breakdown on the scope of work being done
What types of materials and products will be used
Work and payment schedules
Estimated time frame for the work to be done (this might be broken down in stages for large projects)
Any subcontractors being brought onto the job
Any written warranties or guarantees that are to be included for the work
At the very least, you should have a written contract in place before allowing a contractor to begin work on your home. A contractor who insists otherwise or says that he prefers a "verbal contract" is a red flag! Contrary to what many people think, most disagreements that happen on a job are not the result of faulty work but rather, opposing expectations on the project.
Guarantees and Warranties
As a homeowner, you want to make sure that your contractor does good work. One of the worst fears that many of us have is that the person or company we hire to do the job won't stand behind there work. Because of this, many contractors are now offering guarantees on their work up to a certain period of time.
This is a good thing and may be one of the criteria that you can consider when choosing a contractor to work with. If you do work with a contractor who offers this, make sure that it is stated clearly in your contract before signing.
Warranties are a little bit different from guarantees. Instead of a guarantee on of good work, a warranty is a manufacture's guarantee on a product that they have produced. These will usually state that a particular product is guaranteed to remain in good working order for a specific period of time with normal use. In relation to your contract, always make sure that these are given to you by your contractor after the work is completed should something go wrong with a particular product after installation.
Navigating the trail of paperwork with your contractor doesn't have to be confusing when you know what to look for. Contracts are there to protect you, the consumer. So, next time you start a new home improvement project, make sure to sit down with your contractor and go over the fine print.