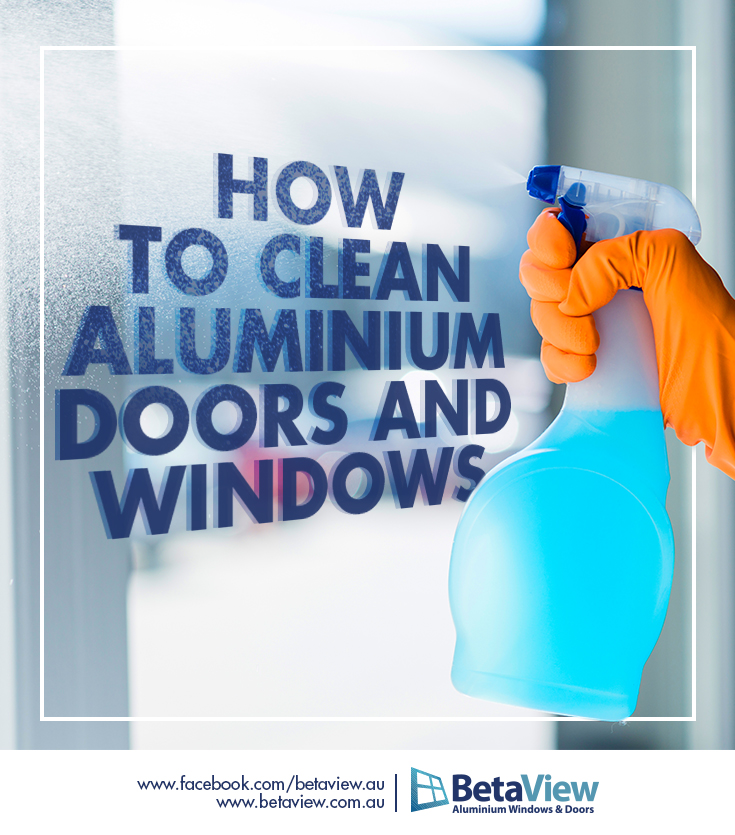 How to Clean Aluminium Doors and Windows
Homeowners are increasingly investing in aluminium over other materials such as timber and UPVC for doors and windows. This is because of the sheer durability, strength, and low maintenance that aluminium offers. If you're also considering aluminium for your home's windows and doors, it's natural to start thinking about maintenance.
How can you keep your aluminium doors and windows sparkling fresh? The good news is, whether it's spring cleaning or a quick weekend cleaning project, maintaining your aluminium windows and doors is both easy and quick.
Read on to know how to clean anodised aluminium window and door frames to keep them in mint condition.
What You Will Need to Care for Your Aluminium Doors and Windows
A water hose or bucket

Mild, non-alkaline detergent

Clean, lukewarm water

A sponge or soft-bristle brush

Dry non-abrasive cloth

A blower (optional)

Silicone lubricant
Steps to Clean Anodised Aluminium Window and Door Frames
Cleaning your aluminium doors and windows once every six months ensures that they look bright and operate smoothly for many years after installation. Here are our care and maintenance tips to keep aluminium windows and doors tarnish-free for years:
Step 1: Remove superficial dirt
User a water hose to get rid of any loose dirt and grime on the surface of your doors and windows. If there's not enough space for the water to drain off, simply wipe down very gently with a wet cloth.
Step 2: Give the frames a wash
Mix non-alkaline detergent with clean, lukewarm water. It is important to ensure that the cleaning agent you use has a PH level of 7 or less to prevent any damage to the surface of your frames. You could also use any of the various aluminium cleaners available on the market.
Step 3: Gently scrub the surface
Washing will help loosen grease and stubborn patches of dirt stuck to window surfaces. Now it's time to very gently scrub the surfaces, joints, and grooves to get rid of these deposits.
Step 4: Rinse well and wipe dry
Use ample clean water to wash off all the grime and grease. Next, use a highly absorbent soft cloth to carefully wipe your aluminium doors and windows dry. Make sure to wipe in a single direction for maximum shine.
Step 5: Lubricate hinges and locking system
Use a blower to dry any water from the locking system, springs, and hinges before you apply lubricant. A light silicone lubricant is good for this purpose.
Need more help or have questions about caring for your aluminium windows or doors? Get in touch with the experts at BetaView and we can assist you!