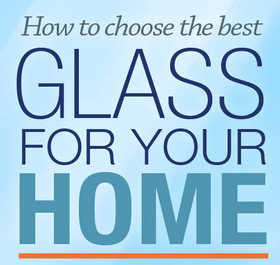 [Infographic] How to Choose the Best Glass for Your Home
If you've ever felt confused about all the types of glass available, and which types are best to use for different purposes in your home, then you're not alone. Glass manufacturing has advanced in leaps and bounds over the past couple of decades, and we now have a huge range of different types of hard working glass that can do everything from helping to reduce sun glare, to helping heat and cool your home, and even helping to stop your house getting burgled.
So, as the experts in doors and windows, we took this window of opportunity to tell you all about different types of glass, and where they can be used in your home. To help make things clearer (wink) for you, we've put together this handy infographic that clearly explains them all, from float glass to toughened glass and everything in between.
Still a little bit confused about all the various glass types? Don't get unhinged over it – Simply get in touch with us today, and we can help you decide which type of glass is best for your particular needs.
Share this Infographic on Your Site