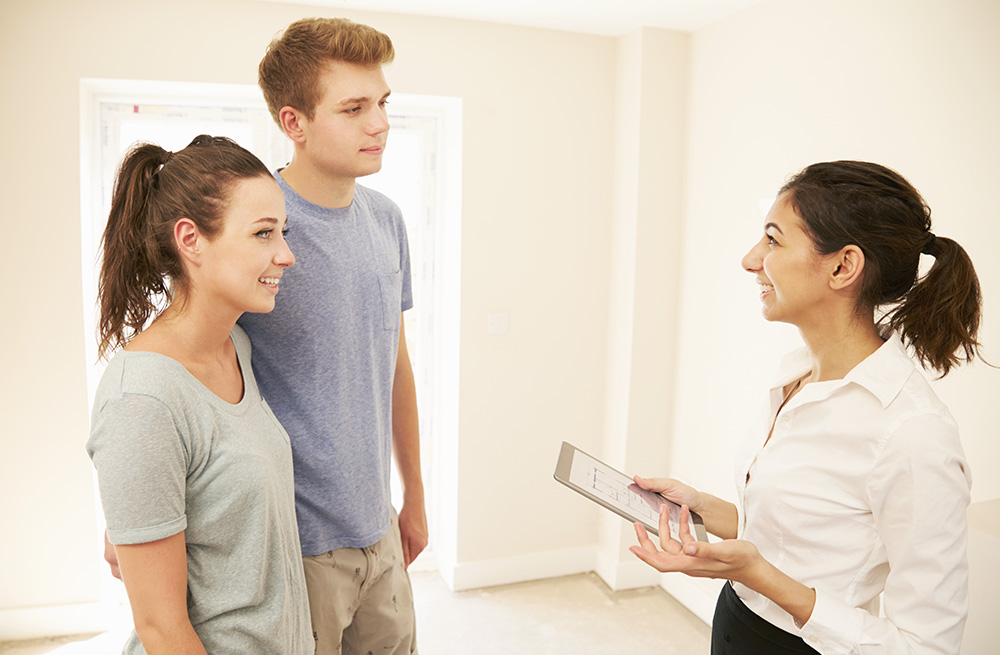 Renovating Before Renting: A Landlord's Checklist
(Source)
So it's time to rent out your investment property, but it's not looking up to scratch? There are many simple renovation projects you can undertake to refresh your rental property and get those tenants knocking. That's why we've put together this renovation checklist for landlords!
From new aluminium doors to kitchen cupboard installation, read on for eight simple ideas to get your rental reno off the ground!
1. Install New Kitchen Cupboards
Rather than simply painting your existing cupboards, which will require sanding back and priming the material, entirely new storage space is a more efficient use of funds and will bring your kitchen in line with popular trends in the leasing market.
Install new kitchen cupboards to:
Add more storage space to your kitchen

Facilitate improved utility with additional benchtops

Refresh design to bring your kitchen up to speed with market trends
2. Create A Feature Wall
(Source)
You can easily create a feature wall by painting the focal point of the room with a colour that contrasts with your existing design scheme. This will draw the attention of potential tenants, and liven the room with an improved atmosphere.
Choose the following schemes for the best results:
Dark or bright colours as appropriate in living/dining spaces to raise energy

Neutrals in bedrooms and hallways to facilitate relaxation

Pastels for nurseries and play spaces to inspire creativity and curiosity

Textured walls for kitchens to draw the eye and add a rustic tone
3. Replace Front and Back Doors
(Source)
Never treat doors as mere entry and exit points. Doors create opportunities for experiences and interaction between the rooms of your home. If you're looking for a renovation project to improve utility and add value to your home, consider replacing your front or back doors to woo these types of tenants:
The host/hostess: Tenants who love to entertain will look favorably upon an

aluminium bi-fold door

, which opens up unused wall space to connect your kitchen with outdoor areas.

The family: An

aluminium stacker door

will impress the family who likes to make the most of outdoor areas, courtyards and gardens year round. The stacker door opens up thoroughfares and walls into portals to the great outdoors.

The professional: Tenants who work in the concrete jungle and enjoy a taste of the finer life will be wooed by

aluminium French Doors

, particularly in balcony areas.
4. Upgrade Built-In Wardrobes
Fitting out your bedrooms with built-in wardrobes is an excellent selling point for potential tenants. A built-in increases the utility of the bedroom, offering more space than a free-standing robe. You'll also save the tenant the trouble of transporting or purchasing standalone furnishing, which is a favourable advantage in comparison to properties without built-ins.
To wow tenants, ensure your built-in has:
Sufficient drawer space to store undergarments, socks and other items

Sturdy racks to support clothing

Shelving for shoes, bags, cosmetics and other accessories
5. Patch Up Holes and Scrapes
If a tenant spots a hole or scrapes during their inspection they'll question the value of your property and your efficiency as a landlord. Take a walk through the house or apartment and identify any holes and scrapes that need to be patched up, then follow up by adding them to your renovation plan.
Prioritise the following rooms when fixing holes and spaces:
Living spaces for a clean and positive impression

The kitchen so as not to raise doubts about the condition of appliances and wiring

The garage to not raise questions about termites
6. Improve Natural Lighting With New Windows
Natural lighting is the most efficient way to light a home during the daytime. A rental property with sufficient natural light will appeal to tenants because it will save them some energy dollars on their electricity bill (no one wants to turn the lights on while the sun is shining!).
Improve natural lighting and overall room functionality in different rooms with these aluminium windows:
Double Hung Windows: Increase bedroom security with

these frames

, which are fitted sash tensioners to allow for a slightly secure opening while the tenant is asleep.

Aluminium Awning Windows

: These frames are designed to open to a fixed degree, which minimises risk to small children and pets.

Aluminium Louvre Windows: Improve ventilation and lighting in smaller spaces such as laundries and bathrooms with

louvre windows

. You'll also not need to worry about the rain getting in (the fixed angle keeps the water out during light rain!).
7. Clean Carpets and Blinds
Before opening the property to potential tenants you should have all carpets and blinds professionally cleaned. There are many health conditions that can be aggravated by exposure to excess dust, such as asthma and pollen allergies. Tenants with children will also not look favourably upon unclean soft furnishings.
8. Secure With Locks or an Alarm System
Security is an item all tenants will be seeking, particularly those with children and pets. Ensure all doors are fitted with functioning locks, and that garden gates can be tightly secured. You may want to update your locks if they're outdated or difficult to use, and consider installing an alarm system to make your property appeal to the security buffs of the rental market. 
Start Your Reno!
With your checklist in hand, you're ready to start renovating and get that rental property up to speed! Prioritise based on the needs of your property and what's trending in the rental market for your suburb to achieve the best results with your renovation project, and woo those tenants when they arrive for their inspection!
If you'd like any more advice regarding renovating before renting, get in touch with the team at BetaView to chat about how installing new aluminium doors or windows can add value to your rental property.