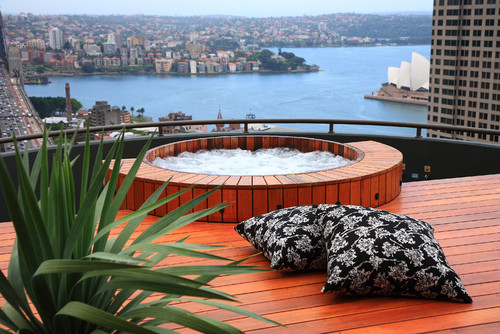 Sydney Homes: How to Negotiate Your Dream Home

Sydney's housing market is booming and so are the prices.  In this article, we discuss some of the ways you can help to make your dream home more affordable and achievable…
What used to be a buyer's market just a few short years ago when most homeowners were more concerned about holding on to their homes with the state of the global economy, has turned into a home seller's paradise. Places like western Sydney are seeing a resurgence in home buying activity because it is one of the few areas of the city where those looking for a freestanding home can still get some bang for their buck.
While it's still possible to get a good deal on a home in Sydney, those days might be numbered. In fact, a recent article reported that housing prices in the inner city are on par with metropolitan areas such as London, Paris and Manhattan.
And, that's not just for a penthouse suite, either.
So, as a potential homeowner, what should you be looking for when making that important purchase and how can you handle the competition with a limited housing stock?  Well, here are a few things to look for that will help you leverage your buying power in a competitive market.
Location, Location, Location
When it comes to housing prices, location really is everything and there are plenty of factors that go into determining a location's worth. For instance, proximity to certain school districts, recreational areas and even the convenience factor to shopping and places to work.
As the Daily Telegraph reports:
Sydney has become a 'lifestyle city' with people coming from all over the world to call it home. Even if they don't just work in Sydney, it has become a base for many international residents.
That means that looking towards Sydney's western suburbs could be the answer to getting a bargain priced home without having to sacrifice being close to the action.
Curb Appeal
Here's where you can really get an advantage; most home buyer's are looking for the perfect home. They want something that they can move right into and call their own but, if you're willing to take on a few DIY projects, you might just be able to score yourself a diamond in the rough.
You'll want to look for homes that need a little work and are located in a great neighbourhood. Things like old windows, peeling paint or outdated carpet might be a turnoff to many buyers. But, with the right home, these could be an opportunity to negotiate and use the money saved for upgrades like new louvres windows and stacker doors or a kitchen and bath renovation that you may have made anyway.
Negotiate to Get Information
When negotiating with a home owner, it's not just about seeing what you can get them to give up. You're digging for information.  It's often possible to find out things about the seller's situation such as whether they are relocating for a job, selling their home due to a divorce or simply just looking to downsize their home as they reach retirement. If the seller is in a hurry to sell their home due to a sudden life change, that may put you in a better position to negotiate.  Never underestimate the power of negotiating – especially in a competitive market such as the one here in Sydney.
Know When to Walk Away
A good poker player knows when to fold his cards and walk away and when to play his hand, and never shows his emotions to the other players at the table. In that respect, the home buying (and selling) process is just like a game of poker. It's easy to invest our emotions in a potential deal, especially when you think you've finally found your dream home. But, those who get the best deals are often those who know when to fold their cards and walk away.
Being willing to walk away when a seller is less than willing to work with you shows that you're thinking with your head and not your heart and puts you in a position of power when negotiating. Remember, there are other deals out there waiting to be found and your dream home could be right around the corner.
In Summary…
So, if you're in the market for a new home remember that location is everything, curb appeal is in the eye of the beholder and it's OK to get more information and walk away if the deal isn't right for you. Sydney's housing market may be tightening up but, if you know where to look and use your negotiation skills wisely there are still plenty of deals to be had.
If you're thinking about buying a home that needs some renovation work, give us a call about aluminium windows and doors on (02) 9623 5611.