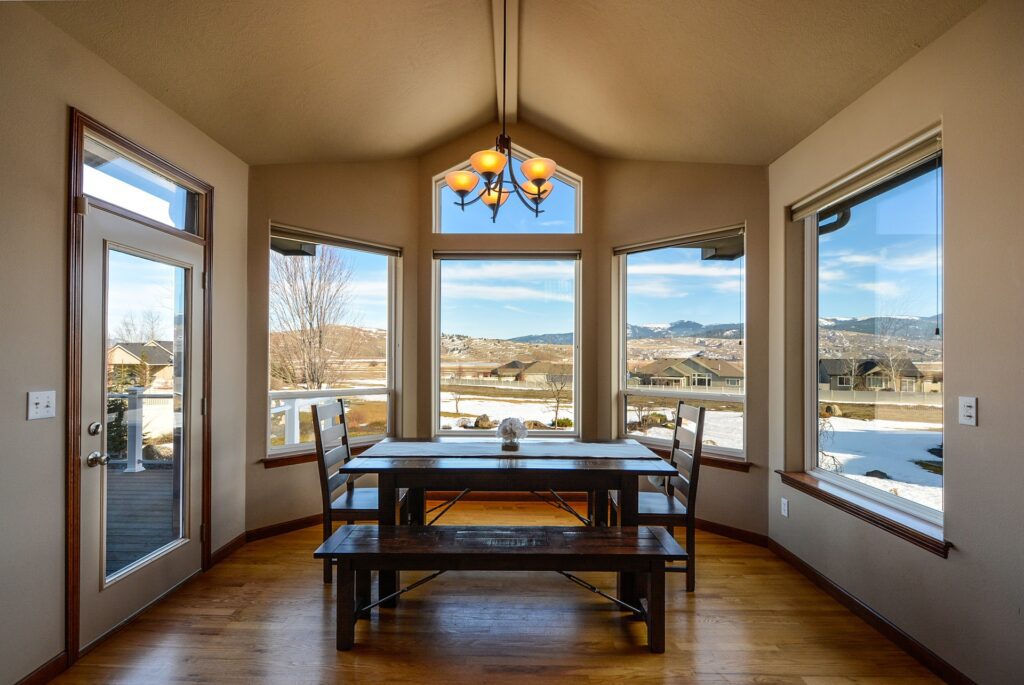 6 Expert Tips To Increase The Value of Your Home
When you decide to sell or lease out your home, you'll naturally be looking to increase the value of your home without overcapitalising on the project. In order to achieve the best results in a sale or attract high quality tenants, you'll want to give your home a renovation refresh to increase the wow factor and utility of your space. There are some renovations that will add more value to your home, so it's important to choose wisely.
Not sure how? Read on for our six renovation tips to boost the value of your home.
1. Refresh the Paint
The easiest place to start with your home renovation project is the most visible (and likely where you can make the most difference): the walls.
Our hot tip for renos on a limited budget is to focus your project around the key living areas, to make the most out of your fresh paint job.
There are several things you can do to refresh the walls with fresh paint:
Splash colour into a room with neutral tones by adding a bright (or dark!) feature wall.

Match colour to the function of the room, incorporating brighter colours into the kitchen and living spaces, and neutral tones in the bedrooms and bathroom.

Choose colours according to the room's lighting. Stronger tones like red might be overpowering beside a window but would make an effective feature wall if illuminated by indirect light on an adjacent wall.
The one thing to always keep in mind with a new paint job is the purpose of your home renovation. If you're planning to sell, steer away from very bright colours and make your selection in line with what's currently popular in the selling or renting market. Neutral colours tend to suit most tastes and will likely appeal to potential buyers as well.
2. Install New Doors
Doors are points of interaction with your home and either enhance or hinder the functionality of your spaces. Never neglect the value of a front door that makes a statement and a back sliding door that offers easy access to entertaining areas.
Wondering why you should bother with doors when there are other items you can renovate instead? Here's  why new doors would be the way to go:
If you want to change your home's first impression upon potential tenants or buyers (The door and garden are the first things they will see!)

If you want to improve the general appearance of your home's interiors. A fresh coat of paint coupled with brand new doors will do the job if you don't have the time or budget for bigger projects like replacing the flooring.

If you are renovating an entertaining area or kitchen, consider how you can improve the access points. A sliding or

stacker door

will allow you to open up your kitchen into an outdoor entertaining area to improve the utility of the space.
When installing a new door, your primary consideration should be to choose a style that complements the intended function of the particular room.
3. Replace Soft Furnishings
One of the best ways to increase the value of your home is not the home at all! Soft furnishings are anything that's stuffed or fabric-based. Replacing the cushions, curtains, rugs and throws can have a tremendous effect on the mood a room invokes, complementing wall paint for a cohesive colour scheme.
Purchasing new soft furnishings might sound like an unnecessary expense, but it is crucial to creating an impression, an experience for potential buyers or tenants. When agents come to value your home, they'll also take this into account when determining the final figure.
4. Upgrade Your Kitchen and Dining Space
The kitchen is where families gather for a meal and conversations happen. From the family home to a three-tenant house share, warm and functional kitchen space is essential to increase the value of your home. 
You don't necessarily need to overhaul the entire kitchen, but the following additions could easily add value to space:
Install

a bi-fold window

to better connect the kitchen with an outdoor entertaining area.

Add a medium-sized bench or island for family breakfasts. Imagine children eating their morning meal while a parent prepares lunches or enjoys their coffee.

Create enough usable counter space for large families and roommates to prepare meals or entertain.

Reorganise cupboard space and layout for easier and efficient storage.
People simply won't pay top dollar for a house that has a kitchen that won't suit their needs. Your job is to determine the needs of the ideal buyer or tenant and renovate them to meet them.
5. Refurbish Your Bathroom
Alongside the kitchen, the bathroom is an essential component of any living space. When renovating to increase the value of your home, think of both the utility and aesthetic factors of this room.
Now we're not telling you that you need to rip out the plumbing and install golden fixtures. If you're on a limited budget, try these smart but effective methods to renovate your bathroom:
Replace storage cabinets if they're looking worn out.

Patch up any loose tiling and repaint the walls

Install

a new window

and light fittings to ensure the room is well-lit both day and night.

Replace decorative towels, rugs and blinds.

Ensure the room is well ventilated.
If these activities still won't get the job done, then you can look at an entire room overhaul.
6. Renovate Your Flooring
Naturally, if you're looking up at what you can do to liven the walls, you should then look down at your flooring. The floor is pivotal to the experience and functionality of every room, and not just for your buyers or tenants. Consider the furry friends and pets that they'll be bringing with them, particularly if you are aiming your property at families.
When renovating to increase the value of your home, you should always assess floor replacement based on need, as this will be one of the more expensive projects you can undertake:
Replace carpets or floor boards in the main living areas.

Replace or repaint wooden floor trimmings to give the floor a fresh look.

Upgrade floor tiling in your bathrooms.

Refurbish brickwork and planks for outdoor entertaining areas.

Combine all rooms with a neutral flooring style to create uniformity.
Floor renovation will depend upon your budget and the amount of time you have before you need to sell or lease.
Start Renovating For Better Value!
These are just a few of the ways in which you can increase the value of your home through a renovation project. Remember that your chosen renovation or refresh can be implemented in key rooms of your property, in order to make the most out of your budget. Also, keep in mind that you should renovate to enhance the utility and experiential value of each room for the best results.
If you'd like to learn more about home renovation or to install a new door or window, contact the friendly team at BetaView today.