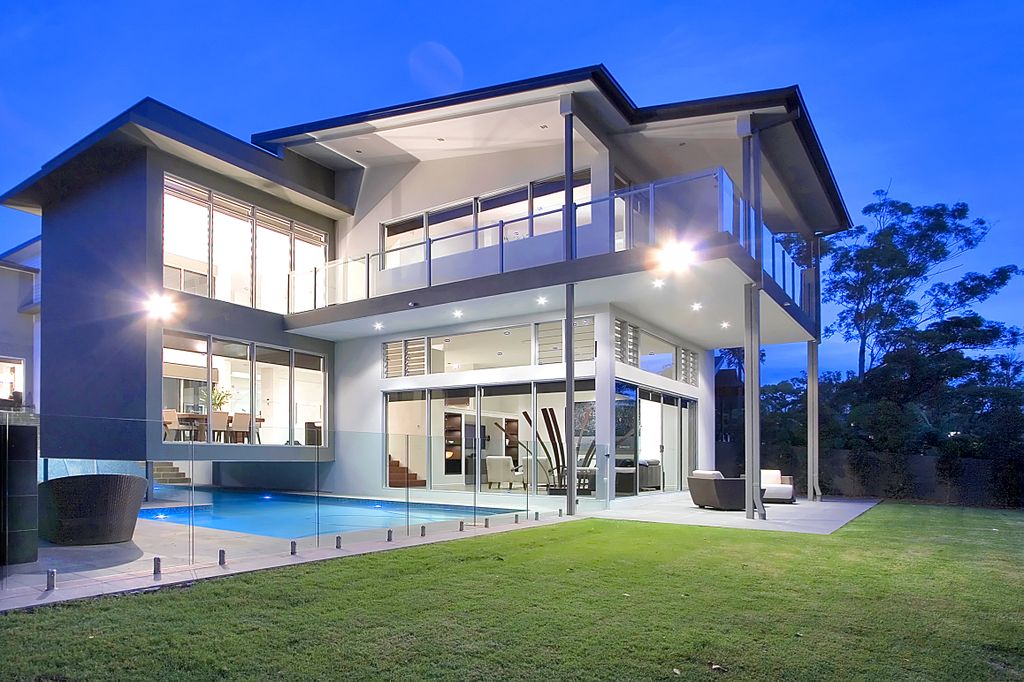 6 Shortcuts to Increasing the Curb Appeal of Your Home
Whether you're thinking of selling your current home or renovating your current digs, there are many of ways (and reasons) to increase the curb appeal of your home.  The fact is, exterior renovations that increase your home's curb appeal like installing energy efficient windows and doors, replacing siding or installing a new garage door can bring up a 75% return on investment upon selling.
It's no secret then that renovating your home's exterior is one of the best ways to increase the value of your home and add some extra charm. So, what are some of the best ways to add curb appeal to your home without breaking the bank?
Let's take a look!
1. Install Energy Efficient Windows and Doors
Energy efficient aluminum windows and doors are a great first step to enhancing the look of your home. Not only will they make your home look more charming but, can help you save money and will pay for themselves over time. Now, if you are thinking of adding these to your home as a selling point, keep in mind that real estate agents frequently mention energy efficient windows and doors in their home listings.
You don't have to be in the market to sell your home to invest in this upgrade, though. Even just replacing old, double hung windows with new, aluminium double hung windows can make a difference in both your home's curb appeal and your energy savings.
2. Revive Your Home With Paint
If you live in an older home with wood siding, updating the exterior with a new paint job can really increase curb appeal and revive a sad and dreary exterior. But, before you layer on the coats of paint, keep in mind that too many could decrease the lifespan of your upgrade.
Instead, consider stripping the siding on your home of the existing paint and start fresh with a new canvas. Doing so will ensure that the new paint lasts longer and doesn't peel or chip. Try using bright and cheerful colours in contrasting hues or use a more neutral colour with a bright one as an accent to breathe new life into your home's exterior.
If your home has vinyl siding or brick instead of wood, you might also consider power washing the exterior instead. A good power wash will help eliminate dust, dirt and buildup and you may be surprised at the difference it can make in your home's appearance.
3. Landscaping: the Instant Facelift
Want to give your home an instant facelift?
Cleaning up the yard is one of the quickest, most cost effective ways to make an impact on your home's exterior and can make a great project for a weekend or two.  Start by taming overgrown bushes, cleaning out the flower beds and trimming tree branches to make your yard look more manicured.
Landscaping with low maintenance plants and flowers adds colour and interest to your yard.  Try planting flowers along the walkway, near the front and sides of your home and around bushes or a lamp post.  Potted plants and flowers can add a charming accent to a porch or entrance without much time or effort to implement.
Once you've invested the time and energy into grooming and cleaning your yard, make sure to keep it looking nice with regular maintenance.
4. Upgrade Your Lighting
Outdated lighting can make your home look drab and it isn't safe.  New lighting is a good way to add a little sparkle to the exterior of your home in the evening hours while also increasing safety.  Consider installing a light post at the end of your driveway as an accent or even lining your walkway with solar powered lights to safely welcome visitors at dusk.
5. Don't Forget the Accents
Even if you aren't up for a major renovation, a few upgraded accents can greatly enhance the curb appeal to your home.  And, if you are planning on a full blown renovation, you'll still want to keep these in mind for the finishing touches.
Accents such as light fixtures, shutters, planters and trims are all simple and inexpensive ways to make your home more welcoming.  Consider updating your hardware by replacing old door handles or even your mailbox or the house numbers on your front door. Most of these can be done in a few hours and will make your home stand out in a good way.
6. Update Your Home in Stages
The thought of updating your home can be intimidating, but it doesn't have to get overwhelming if you simply take it one piece at a time. Update the exterior of your home in stages and focus on taking on one element like the windows, light fixtures or landscaping before moving on to the next.  By following that advice, you'll enjoy the journey that much more and see better results from your efforts.
To jump start your home renovation and add extra curb appeal and energy savings to your home, contact BetaView for a complimentary estimate on your window or door installation project today.