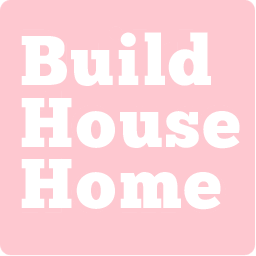 Build House Home's Eva Burgess Interview
To help us all make the most out of the impending cold weather of Winter, we reached out to some absolute star interior design bloggers to get their take of what's hot, what's not, and what they'll be up to this Winter. In this post we chat with Eva Burgess from the blog, Build House Home. Eva's blog started when she moved into a new house and wanted to document how she would turn it into a home. It grew from there to incorporate more of the everyday, including DIY, cooking tips, recipes, projects, and design fantasies. We asked Eva a series of questions about design tips, what renovation project she's currently tackling, and how she currently uses aluminium doors and windows. Check out  Eva's answers below and then jump on to Build House Home for more great ideas.
What are your top design tips for winter?
Wintery scented candles like cedarwood & amber make any home feel cozy on a chilly evening.

Make your couch a lovely place to snuggle by updating the cushions with textures like velvet and faux fur, and adding a matching throw

Add a sheepskin or deerhide throw to your office chair

Microfibre bath mats keep your feet toasty warm if you don't have heated tiles in the bathroom
Do you have any renovation projects coming up?  
I am in the middle of updating Miss J's bedroom, previously her older sister's. We are decorating the walls with dot decals, making our own art, and adding pom poms to everything.  It's going to be fresh and white with hints of pink and mint.
What are some simple design & decorating tips that everyone can try at home?
Fresh flowers are the best way to give your home an instant lift.  Buy a simple glass vase and fill it with eucalyptus leaves and native flowers (both last a long time)
It is lovely to display collections of your favourite things, but there is a difference between display and clutter. It's well worth looking at images of well styled coffee tables and shelves online to see how it's done.  Have a look at my board for inspiration  https://au.pinterest.com/buildhousehome/art-of-display-at-home/
Add art to your walls: it doesn't have to be expensive, but art is a gorgeous way of adding texture and personality to your home.  There are lots of great prints available these days, bird and water photographs have been trending this year, that won't break the bank. Auctions are a great way to find inexpensive originals.
Eva's stunning master bedroom.
Do you use aluminium doors or windows in your home? Why/Why not?
We have floor to ceiling bifold doors, sliding doors and double hung windows throughout the house. The black frames are crisp against white paint and wooden floors, and the floor to ceiling doors let in tons of natural light and make the ceilings look really high. They have been a great addition to our home, really adding to the contemporary feel and requiring very little maintenance since they were installed.
What do you think are the most important things to consider before starting a renovation?
Decide on your budget

– it affects every decision you are going to make.  Pointless falling in love with expensive finishes and fittings if you just can't afford them.

Storage storage storage

– best value addition to any room in any home.  Storage will make your home easier to live in and keep tidy and looking gorgeous, and if you sell potential buyers will love it.

Consult an interior designer or architect before you begin –

 If you can afford it, they will really help you get the most out of your spaces and take your design to the next level.

Don't plan a renovation a room at a time

– You need a plan for your whole home even if your renovation will be done in stages.  A cohesive plan for the whole home and garden is the best way to get a really intentional finished look.

Pick classic finishes that won't go out of fashion quickly

– It's great to follow trends but ensure you keep the trend pieces as accents, rather than the focal point of your homes.
Eva has created this DIY IKEA hack as a storage solution to her kids' playroom.
A huge thank you to Eva for taking time out of her busy schedule to answer our questions! Make sure to head over to the Build House Home blog, and follow her on Facebook, Instagram, and Twitter to stay up to date. Feeling inspired? Enrich your home with beautiful natural light, and a timeless aesthetic with aluminium doors & windows from BetaView. Get in touch today on 1300 938 758 or through our online form to arrange your complimentary measure and quote.