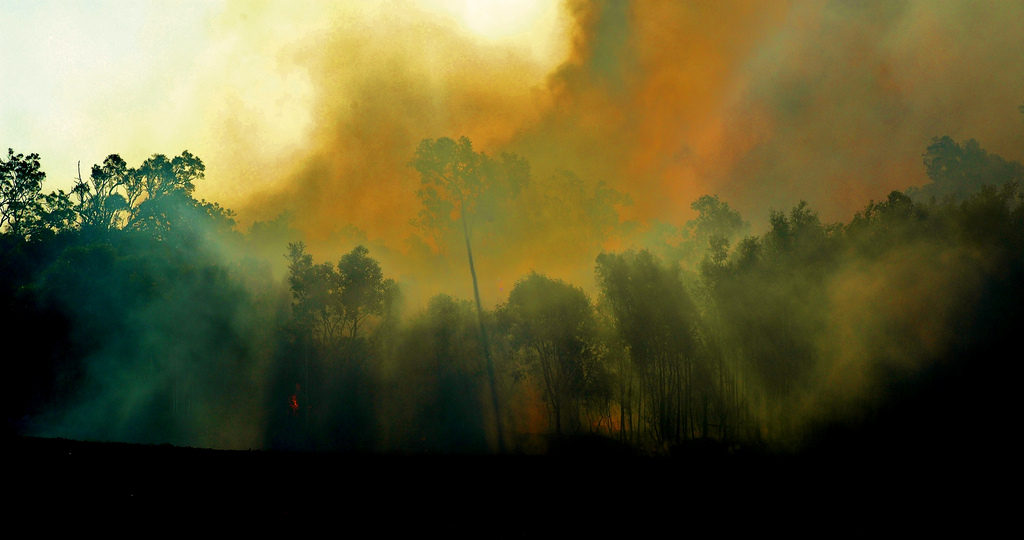 Can aluminium doors be fire-rated?
When it comes to windows and doors, while it is important that they look good, one of the most important things to think about is how safe they're going to help keep your property. A good window or door should keep your home safe from burglars and intruders by offering superior strength and durability. They should also help protect against injury in the case of accidental breakage by ensuring that the type of glass used is appropriate for everyday household needs.
But another important safety aspect of windows and doors to consider is how resistant they are to flame damage in the event of a fire.
Bushfire safety standards in Australia
According to a recent Australian Government report, over 400 houses have been lost to bushfires over the past couple of decades in NSW alone, with thousands more destroyed throughout the country during fire seasons every year. While bushfires are often a natural occurrence which has benefits for certain types of Australian vegetation, they can be devastating to those who live near danger areas, and some fires can result in the loss or damage of homes, vehicles, and has even caused death in some tragic cases.
What is the BAL rating?
The Bushfire Attack Level (BAL) ratings system was developed to determine which building materials are appropriate for a given area of land, based on the risk of fire damage in the area. There are 6-BAL levels, from BAL-LOW, all the way up to Flame Zone (FZ). FZ rated properties require special types of building materials and techniques to be used, so if your property is located in a FZ-rated area, contact your local council for advice.
BAL for aluminium products
All of BetaView's aluminium doors and windows offer a rating of BAL-40 and above, with the exception of the louvre window, which we can offer in a BAL-19 rating.
The BAL-40 rating refers to an area that is at risk of "Increased attack from burning debris with significant radiant heat and the potential for flame contact. The extreme radiant heat and potential flame contact could threaten building integrity. Buildings must be designed and constructed in a manner that can withstand the extreme heat and potential flame contact."
For a product to have a rating of BAL-40, generally hardware and frames need to be made from metal materials, which means that aluminium doors and windows are a great choice. It's important to note, however, that in order for a product to have its full BAL-40 rating, it needs to be properly installed by a professional installer who has experience building with BAL-rated building materials, and aluminium doors and windows in particular.
More about the BAL ratings system.
If you have any further questions about BAL-ratings and how you can ensure you choose the best aluminium windows and doors to help keep your home safe, then get in touch with BetaView today >>