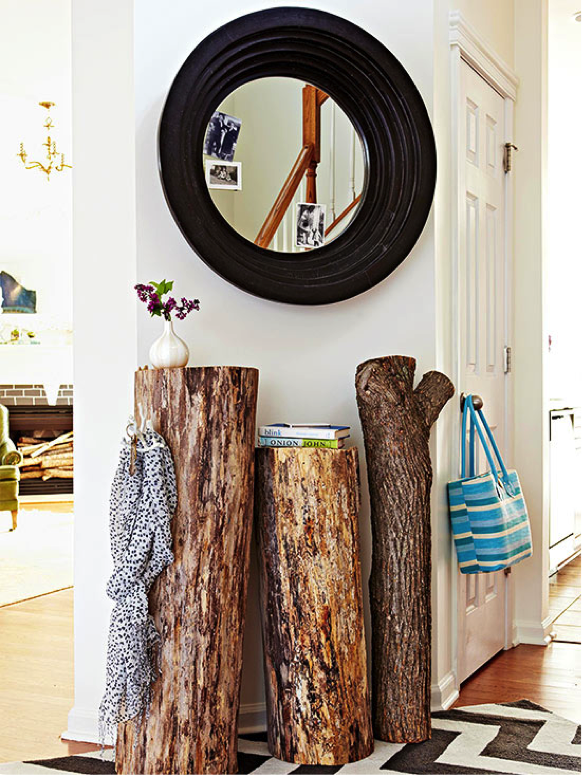 Creative Tips and Tricks for DIY Projects
Thrown on your overalls, dig out your hammer and pour yourself a cool beverage … it's DIY time! When it comes to home improvement, there's nothing quite as rewarding as taking matters into your own hands. Not only do you get the chance to learn new skills, you can also transform your house into a one-of-a-kind creation – a place that expresses your tastes, ideas and creativity. Read on for some tips that'll get you rolling.
Adding storage space
If keeping everything you own organised is driving you crazy, don't despair. You'll be surprised at how effective a few space-saving changes can be. Open shelving is an excellent place to start. You'll need to find some wall space, of course. It's important to do a bit of creative thinking around that. Don't just settle for the obvious – scour every room for options.
Could you fit a couple of shelves above a window? Is there any space in the kitchen, above the sink or dishwasher? (Note that keeping crockery and glasses close to where the washing-up happens is a brilliant time-saver). Would building a stand-alone shelving unit be a helpful solution? You could even whip up a DIY china cabinet. If you don't want to build one from scratch, find a second-hand one and give it a thorough paint job.
Increase the efficiency of your shelves by adding extras. Think slats for individual storage of plates and hooks for cups and mugs. You can even hang crockery from the ceiling with ribbons or strings. For improved visual attractiveness, paint a 'backdrop' before going ahead with installation – choose a shade to suit your existing décor or planned colour scheme. Bold, bright hues often provide a striking contrast.
Creating quirky furniture
Who says furniture needs to be expensive? Nature is full of resources. We just have to know how best to use them. Let's talk about wood to begin with. If you can get your hands on some solid, good looking logs, you've got everything you need to set up a funky side or entrance table in no time. First, you'll need to protect the wood by covering it in a clear coat. Then, simply prop the logs up against a wall for support, and presto, you're looking at a brand new piece of rustic furniture.
Going green

These days, we're placing more and more attention on greening up our apartments, particularly in busy urban areas. Adding foliage and flowers to your living space can be surprisingly refreshing. What's more, getting your hands dirty by indulging in some DIY gardening is about as much fun as it gets.
Try making your own planters. One cool idea is to slice a globe (as in a spherical world map!) in half, fill it with soil and seedlings, and watch it transform into a plant pot. You can also consider making your very own string garden, which is basically a series of plants suspended on pieces of string, which you can arrange – in terms of colour and size – according to your tastes.
DIY home improvement has never been so fun. Enjoy!