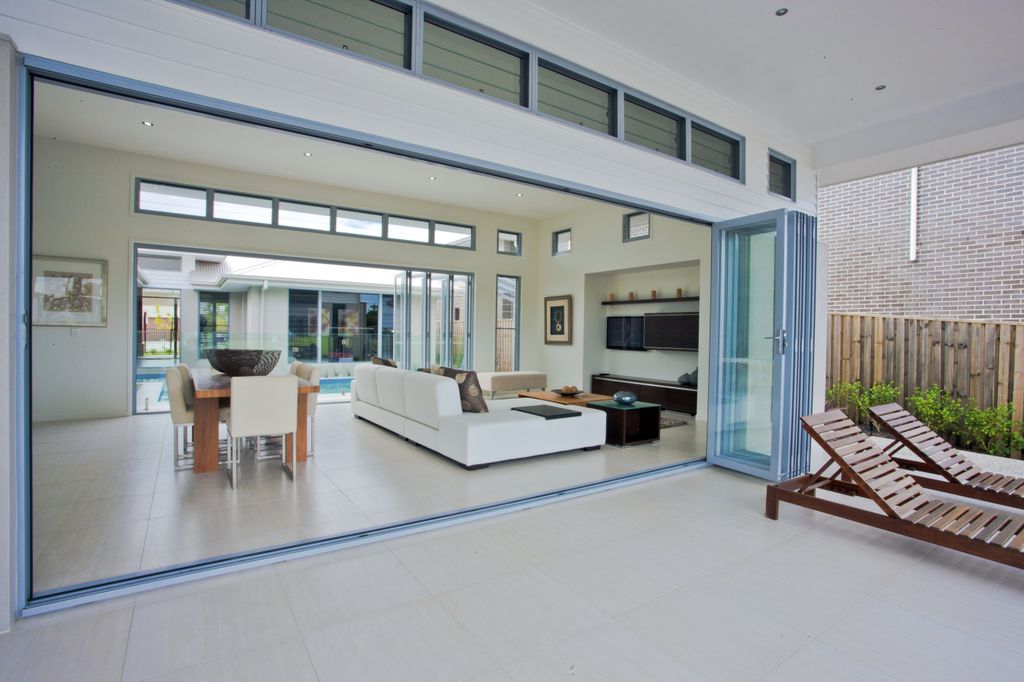 4 Factors to Consider When Choosing an Aluminium Door
Aluminium doors are found in many places from your home to offices and shops around town.  While selecting the right aluminium door shouldn't be a headache, there are a few factors that every home or business owner keep in mind.
First, consider that there are many types of aluminium doors but, the two that we'll be talking about today are sliding and stacking aluminium doors.  Second, you will also need to consider location of installation.  For most people, this part might be a no-brainer but, were you aware that sliding and stacking aluminium doors can also make excellent interior installations as well?
If not, then read on.
Finally, we'll talk about fly-screens.  Yes, you need one and no, they are not all the same.  I'll show you a few things to look for in a high quality flyscreen that will help you save money and increase the value of your installation.
Sliding Aluminium Doors
Sliding doors are the most common type of patio-style opening but, they aren't just limited to patios.  Sliding doors can be found in many places from your home to restaurants, bars, offices and even shops.
They are easily recognised as two panels on a track where at least one of those panels slides to allow for an opening.  Usually both slide, but the opening is limited to only one panel since they will overlap each other.  Although they don't provide a seamless transition to the outdoors, sliding doors are less costly than stacker doors and are the perfect solution for small openings with limited space.

Stacking Aluminium Doors
Stacker doors consist of two or more panels and work by sliding along a track in the same direction and then stacking against each other in consecutive order.  These doors allow for a very wide opening and can be made to stack on one side exclusively or on both sides.
The major advantage to stacking aluminium doors as opposed to sliding doors is width of the opening.  Stacker doors can open up to 2/3 of their width whereas sliding doors can only open up to ½ of theirs. So, if maximising your opening and offering a seamless transition is what you're after, then stacking doors are the way to go.
Should You Install a Door Inside or Outside?
Most sliding and stacker doors lead to an outside area such as a backyard patio or pool.  And, it's these types of applications that most of us are familiar with and the benefits of which can be readily seen: incorporating the outdoors into space, increasing ventilation and light and increasing the value of your home.  But, have you ever considered installing sliding or stacker aluminium doors inside your home?
Sliding and stacker doors have a special place inside the home and adding them to your house has a number of overlooked benefits.  First, a few sets of well crafted stacking aluminium doors can open up your living space without compromising insulation or privacy.
Consider this, instead of partitioning off common areas of the house with traditional drywall, why not add a bank of stacking doors instead.  Doing so has a number of benefits from allowing you to open the space for greater ventilation during hot weather, but also allowing you to seal it and insulate it during colder months.
An interior bank of aluminium stacking doors also adds a touch of elegance and class to your home while allowing light to travel further and reduce your energy bills.  Plus, there's no need to worry about noise levels with a more open floor plan with interior stacking doors.  Simply close them to reduce noise levels throughout the house while maintaining a light and open floor plan.
Interior stacking doors aren't just for partitioning off sections of your home.  They could also lead to semi outdoor areas such as the sun or even serve as a functional element in an office or commercial space as well.
It's Wiser to Choose Flyscreen Doors
High quality aluminium sliding and stacking doors come with a flyscreen, designed to keep bugs at bay while allowing you and your pets to enjoy a cool outdoor breeze in the comfort of your home.  A high quality flyscreen has a few characteristics that you should be on the look out for when selecting a sliding or stacker door.
A well made, durable flyscreen is made of aluminium mesh that is flexible but, won't easily tear or dent.  Remember, these screens are made just as much for keeping insects out as they are for keeping your beloved pets in.  That means that they should be able to withstand frequent use without damage.
If your flyscreen does get damaged, a higher quality one is easily repaired whereas lower grade versions will need to be replaced, costing you more money over the long run.  Also, another consideration is ease of cleaning.  Low quality flyscreens have a tendency to rust, making cleaning next to impossible.  A good quality flyscreen is cleaned easily with a mild detergent such as dish soap and warm water.
One more factor to keep in mind: with the hot dry Aussie summers, you will want to make sure your flyscreen is fire rated, especially if you live in a bush fire prone area.  All of BetaView's aluminium doors and windows come with fire rated flyscreens, ensuring the safety of your family, home and business.  For more information or to get a complimentary quote on BetaView's high quality, WERS rated aluminium doors for you home, call (02) 9623 5611.