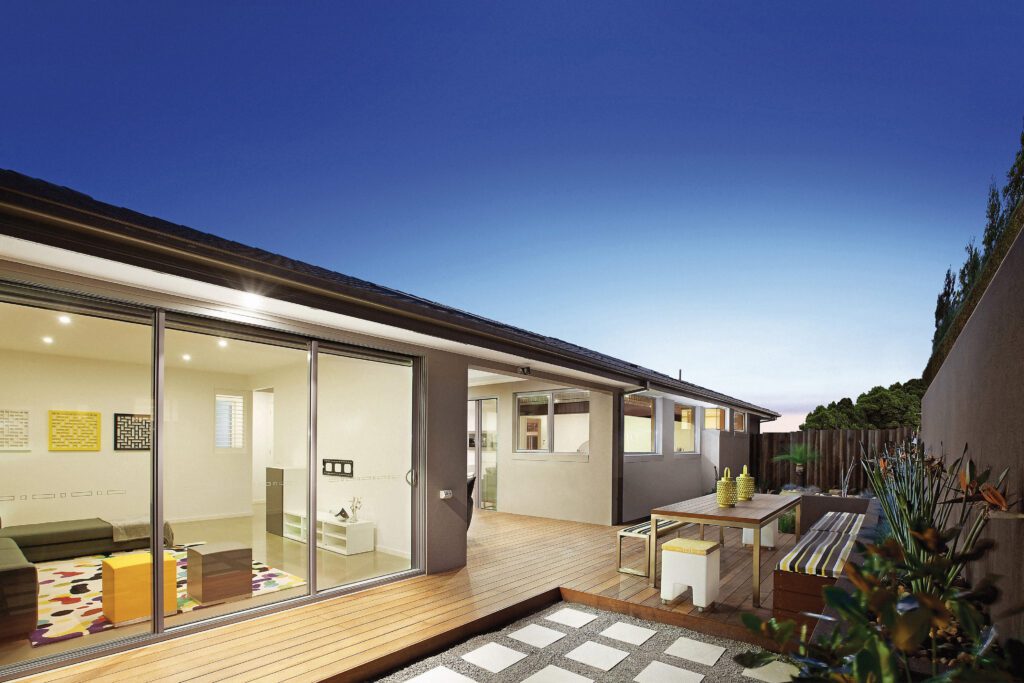 What Can You Expect To Pay For Different Types of Aluminium Doors?
Do you have unused wall space in your home? Do you want to transform those spaces to make your house look larger? A lot of homeowners nowadays turn these unused wall spaces into doors to provide an additional access point to the outdoors, give the impression of more interior space, and brighten up their home with more natural light. Other homeowners may currently have sliding or stacking doors and are looking to renovate or upgrade. There are a lot of material options that you can choose from such as wood, aluminium and uPVC. Given all these options, why should aluminium be on the top of your list? Here are several reasons why:
It is light in weight
It is strong and durable
It is less prone to corrosion than other metal doors
It is flexible in terms of design
It is insulated
It is recyclable
If you want to use the best material for your home and maximize its benefits to the fullest without breaking the bank, then aluminium doors are the best option for your home.
What are the different types of aluminium doors?
There are three main types of aluminium doors that could be used for your home: sliding, stacker, and bifold. All of these aluminium doors generally have the same benefits but the right one will depend on a few factors, such as space, cost, and design preferences. Read more to find out their differences:
Sliding doors are the perfect all-around solution. They create an opening that brings in natural light and fresh air. Aluminium sliding doors are old-time favourites as they are easy to open give a fairly unhindered view. Installing them is also very easy. Another positive attribute of sliding doors is that they can be designed for any size and shape opening. You can also choose from a variety of colours for your sliding doors. 
Stacker doors are made for larger openings and provide more light and space overall. They have a space-efficient design that allows multiple panels to be stacked using tracks. Stacker doors are resistant to harsh weather conditions yet can still give the best views and natural light year-round. They are also made-to-fit and handcrafted.
Bifold doors are great for transforming wall spaces to grand entry doors. These are a good option for homeowners who regularly entertain as they provide a seamless entryway from the outdoor space to the inside by being opened fully.  
How much do these types of aluminium doors cost?
The cost of aluminium doors depends on several factors such as size and configuration, installation, quality, hardware costs, quantity, and glass options. 
Among the three aluminium door types, sliding doors are the cheapest option since they require the least amount of materials and labour. Usually, the price range of sliding doors installed is between $2500 to $3900 
Stacker doors are mid-range aluminium doors and more expensive than sliding doors since they typically use more panels. These can cost between $3200 to $6300 installed. 
Bifold doors are the most expensive because of their complex manufacturing. Since they are also the most durable among the three aluminium door options, the high prices are arguably justified. If you are looking to install bifold doors, expect to spend between $5500 to $9000. 
Talk to a professional
To get a clearer estimate of overall cost, it is highly recommended that you consult with a trusted installer. BetaView has been in the business of manufacturing and installation of aluminium doors and windows since 1986. With over 30 years of experience, the BetaView team has been delivering high-quality work for those who are looking to give their homes and commercial spaces an elegant touch. The products that are used for every job are handcrafted to meet the exact requirements of the client and there is also a wide variety of options and extras you can choose from. With BetaView aluminium doors, you will also enjoy a 10-year installation warranty.
Book a consultation by calling BetaView at 1300 871 874 or by completing the contact form. After the initial consultation, our team will be able to give you a detailed quote on the spot. We offer free consultation and a detailed quote Sydney-wide so don't hesitate to contact us. Get ready to transform your home and add comfort and style with BetaView services! 
——————————————————————————————————————–
< Previous  Back to the Difference Between Stacker and Sliding Aluminium Doors