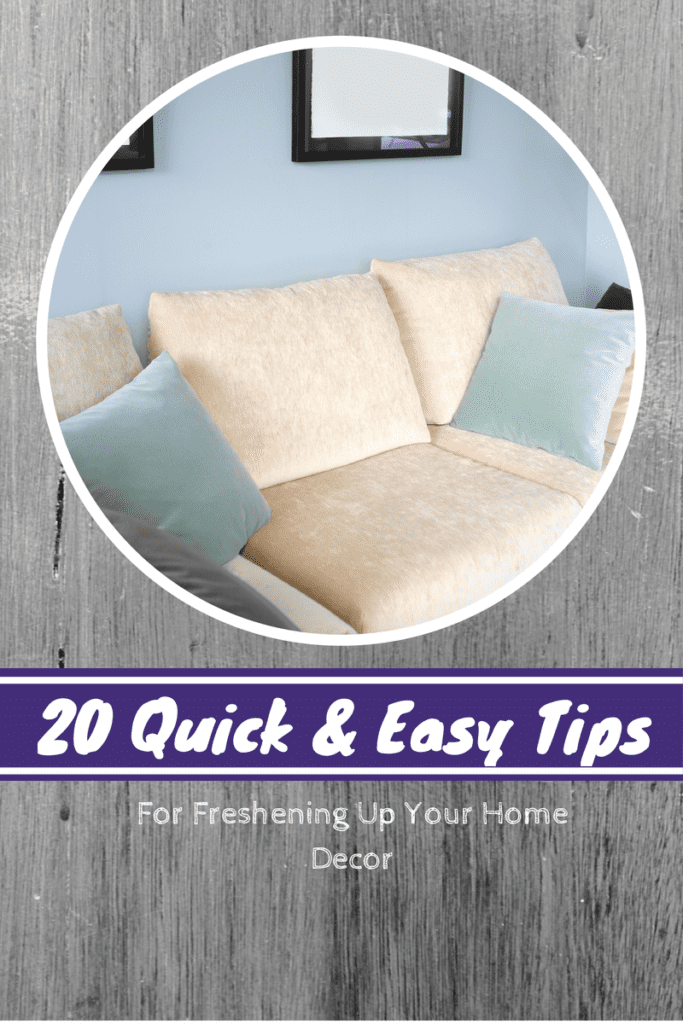 20 Quick and Easy Tips for Freshening Up Your Home Decor

Sydney is one of the coolest and most sophisticated places to live in the whole world. But with trends changing all the time it is tricky and costly to keep your home looking fresh. Update your home in minutes with these simple and quick home styling tips that will inject a burst of energy into your home.
1. Change your pillow covers
Pillow covers can really suck the life out of your room if you have had them for a while. Freshen up with some new covers in on trend colours and fabrics.
2. Update you lampshades
Buying new lamps can be expensive but swapping the lampshades will make you feel like you have a whole new purchase.
3. Mix up your wall art
Swapping paintings and photographs around and positioning them in different rooms can bring add a different vibe and make you feel like you are seeing them for the first time.
4. Create a collage of photos
Photographs are a great way to add some soul to your home by displaying your favourite memories and loved ones.
5. Replace your blinds with curtains or vice versa
You will be surprised how much of a difference this simple swap will make to your room. Add warmth with curtains in winter and swap them back to blinds for a light and airy feel in summer.
6. Browse online for deals
Sites like Gumtree and Ebay are great for finding bargain gems that you can use to revamp your home. Buy key features such as coffee tables or bookshelves to spruce up your place for a bargain price.
7. Go window shopping for wallpaper samples
A lot of wallpaper shops will give you free samples of the paper. Frame these or make a cool collage for cheap and easy wall art.
8. Create your very own herb garden
Buy a few terracotta pots for your kitchen windowsill and plant some herbs in them for a cute and aromatic addition to your home.
9. Spruce up the little things
Buying new vases, candle holders and trinkets will add some personal taste and homely touches to your house and can be found cheaply at markets or small boutique shops.
10. Paint!
Painting or wallpapering a feature wall doesn't have to be expensive but it can really make a difference to a room, and the great thing is you can change it frequently if you get bored.
Changing the look of your home can be a wonderful way of breathing new life into a well-known space and flexing your creativity muscles. If you're looking for a fun project that will make a noticeable difference, updating your home styling could be a great fit.