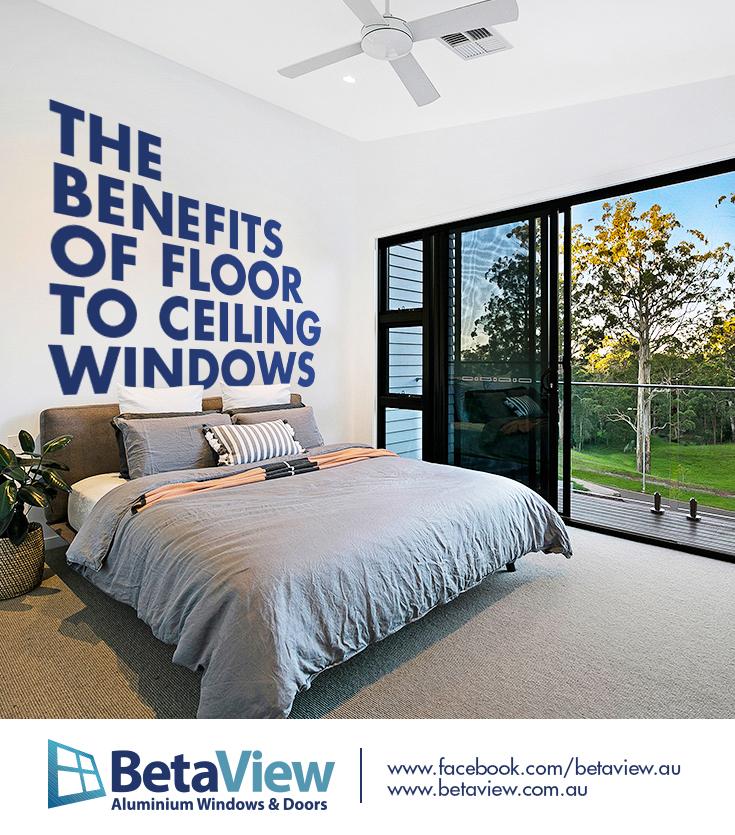 The Benefits of Floor to Ceiling Windows
With their striking aesthetic, an abundance of natural light, and versatile airflow control, floor to ceiling windows are a brilliant and practical design feature for your home. If you're considering installing floor-to-ceiling windows in your home, read on as we look through some of the benefits and styles available to you.
Natural light
First up is of course natural light. It should come as no surprise that by changing a wall or section of wall into the glass, you'll receive a considerable increase in natural light. But were you aware of the health benefits of natural light? According to the Lighting Research Center in New York, natural light increases comfort, and mental & visual stimulation to regulate your circadian rhythms, which control sleep. It can even save you money on your energy bills, by decreasing the need to regulate your room's temperature & air conditioning.
Let the light shine through unhindered by leaving no gap between your ceiling and your windows. Image source.
Making the most of your surroundings
Blessed with an abundance of beautifully diverse scenery and sunshine, Australian homes are often built to take advantage of the surroundings, so what's the point of covering up those views with a wall? Floor-to-ceiling windows allow you to not only make the most of your stunning beach or bush view but allow you to feel more connected with the natural environment. Options like louvre and double hung windows are popular options for floor-to-ceiling windows as they allow incredibly versatile control over your airflow. For example, when fully open, you could feel like you're in the middle of the bushlands, but when it rains you can still witness the beauty of the now "rainforest", but without the 'rain' part.
Who wouldn't use floor-to-ceiling windows if your home had a view that looked like this? Image source.
Inviting floor to ceiling doorways
Have you got a large opening for your front door, or perhaps you're looking to revamp the exit to your outdoor entertaining area? Consider floor to ceiling windows, as they give the impression of open space while retaining security. Louvre windows excel here, as they can be made narrow and very tall, offering a modern aesthetic, with the convenient practicality of multiple glass panels opening up to 90°.
Combining with floor to ceiling glass doors
If you want to take advantage of your current floor-to-ceiling glass doors, but aren't able to complete the space with a door due to accessibility issues, then installing equally proportioned windows can complete the design aesthetic, while sticking to your practical needs. For example, you may have a garden in between your rear facing wall in the outdoor area, with a small walkway in the middle of the garden for access. With a combination of floor to ceiling glass doors & windows, you can have maximum light, uninterrupted views, and complete accessibility. Should you choose double hung windows, you could also benefit from incredible airflow control, without encroaching on your indoor or outdoor space.
Don't be afraid to extend your glass doors all the way up to the ceiling. It will make your room look and feel enormous. Image source.
Floor to ceiling glass windows and doors
At BetaView, we professionally measure, then custom manufacture your floor to ceiling windows & doors in our own factory in Sydney. Our complimentary consultation is easy to organise; simply use our online enquiry form, visit our showroom at 15 Dale Street Brookvale, or call 1300 938 758.